A Variety of Products
from Nirasaki to the World
SanFoods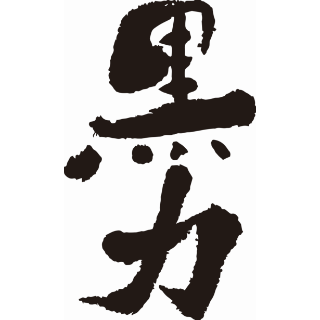 Challenging the status quo & contributing to the local community
 SAN Foods (President: Ryoji Tanaka), located in Koshu City, Yamanashi Prefecture, manufactures and sells liquors such as shochu, liqueur, whiskey, and fruit wine but also seasonings such as cooking sake and mirin. The company was founded in January 1976, and they started off the business by producing mirin. Managing Director Kouki Tamura says, "It all started when we made mirin at our factory in Thailand. It was a time when Japanese companies were not expanding overseas as much as they are now, and I heard that there were many hurdles at that time. The founder was a very driven entrepreneur, so he took on new challenges one after another, such as setting up a shochu factory in Vietnam," he says.
 The company's corporate philosophy is "Ryohin Sowa (Good Products and Harmony). They created this with the vision and hope that "Great products are the result of the harmony between like-minded individuals who lead the development of a company. Business growth later enhances stakeholders' comfort which contributes to fostering thriving communities." The company also takes part in local activities, and was selected by the Ministry of Economy, Trade and Industry as a "Regional Future Driving Company" in 2018. In March 2020, they became the official sponsor of VentForet Kofu soccer team which competes in the J2 league.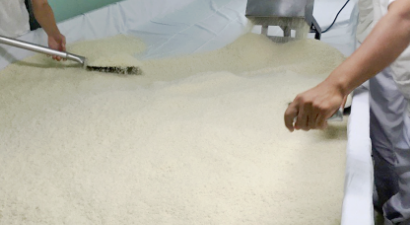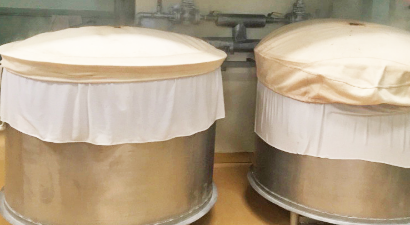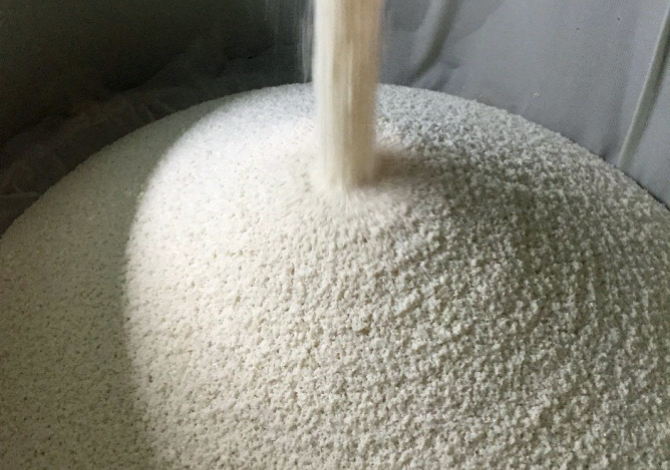 ---
Pursuing superior quality and taste in Shochu making
 The factory located in Nirasaki City, Yamanashi Prefecture, manufactures a wide variety of products, including OEM (Original Equipment Manufacturer) products. One of the products they produce is shochu (distilled liquor). "Honkaku Shochu Murasaki Imo Kuroriki" is a premium, large-capacity purple sweet potato Shochu that has been further refined in terms of quality and taste. It is made from purple sweet potatoes grown under contract in Vietnam, brewed with Genichiro Kawauchi Shoten's black rice malt NK fungus in Kagoshima Prefecture, and carefully brewed in a Japanese malting machine and distiller. After maturing, the original sweet potato shochu liqueur is imported for final adjustment with subsoil water from the Southern Alps in Yamanashi Prefecture. It has the rich aroma of purple sweet potatoes and the unique taste of black malt brewing.
 "Nanban Onigoroshi" is available in two types: barley and sweet potato. Barley shochu is made mainly from barley grown in Canada and Australia, brewed with barley malt and yeast from the Japan Association of Maltologists, brewed and matured in a malting machine and distiller made in Japan. It is characterized by its refreshing taste. On the other hand, the sweet potato Shochu is made by brewing Vietnamese white sweet potatoes with rice malt and Miyazaki yeast, then brewing and maturing it in a Japanese malting machine and distiller. It is characterized by the sweetness of sweet potatoes and the sharpness of rice malt that goes down the throat.
 The company is also launching products to meet the growing health consciousness of consumers. "Gin Tairiku" is sugar & purine-free, it is a pure and clean tasting Ko-type shochu with a smooth, mellow and unctuous taste, and can be enjoyed straight, with water, on the rocks and in sours. It is available in 20 and 25% of alcohol.

A liqueur popular among women
 "Sumomo no Osake Kiyou" is a liqueur made from 100% Kiyou, a high quality plum produced in Yamanashi Prefecture, the largest producer of plums in Japan. It has a good balance of sweetness and sourness and contains cellulose, pectin and citric acid, which are the natural health components of plums, as well as collagen, which is a beauty component, making it a popular product among women. This product is also available in a "nigori" type.
 "Midai Umeshu" is a plum wine with a good balance of sweetness and sourness, carefully brewed using the famous "Shirokaga" plum with low fiber and a thick flesh. It can be enjoyed on the rocks or with sodas.
 The company exports plum wine and whiskey to 25 countries around the world. It also develops alcoholic beverages, seasonings, and disinfectants overseas in cooperation with group companies, and sells them both domestically and internationally.
 In its 46 years of business, SAN Foods has made great strides in the global market. Managing Director Tamura said, "In the future, we would like to make a full-scale effort to manufacture brandy. We also want to develop new products such as craft vodka," he said, showing an increasingly positive attitude.

SAN Foods Co., Ltd.
Address: 1205-1 Kumano, Enzan, Koshu City, Yamanashi Prefecture
TEL: +81-553-32-3343 FAX: +81-553-32-1483
URL:https://www.sanfoods.jp/