Expanding sake's horizon,
potential & possibilities
Yamanashi-Meijo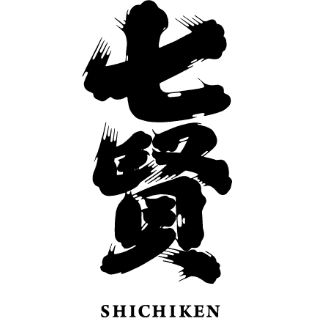 Established over 300 years ago in "the village of famous water"
 The Ojiro River, with its clear, refreshing murmur, echoes comfortably in the quiet greenery. This is Hakushu-cho of Hokuto City in Yamanashi Prefecture. The clarity of the water makes it easy to imagine how delicious and refreshing it is. Rain and snow melt from Mount Kaikomagatake upstream seeps into the ground and is slowly polished over a long period of time by layers of granite. The resulting subsoil water is loved for its softness and clarity. In this area, there are whiskey distilleries, mineral water factories, long-established Japanese confectionery stores, and confectionery manufacturers, all of which enjoy the rich blessings of nature in this area.
 Among them, Yamanashi Meijo is a long-established sake brewery with a history of about 300 years. Ibei Kitahara, a descendant of the Kitahara family who had been brewing sake for generations in Shinshu Takato was the first to notice the superior quality of the water in Hakushu and founded the brewery in 1750. The name, "Shichiken," was given to their sake in 1835 after the Lord of Takato Castle gave the brewery a pair of fanlight titled "Seven Sages of the Bamboo Grove" as a gift. The back room of the main building, which was used by the Meiji Emperor as his temporary lodging during his visit in 1880, has been designated as a national heritage site and is open to the public along with the brewery. In recent years, the brewery has become popular as a touristic spot where visitors can spend a leisurely time, as it operates a restaurant that serves dishes using fermentation technology and a café that uses Koji Sugar, a sweetener made from rice malt.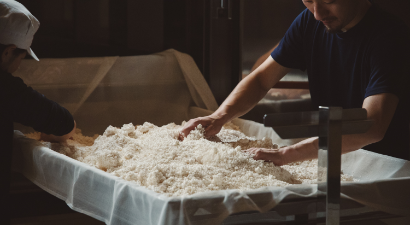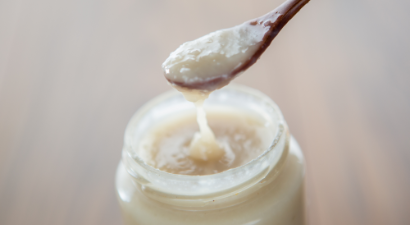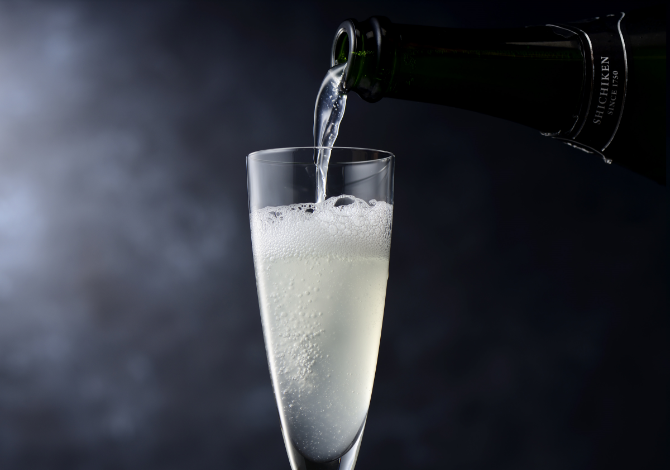 ---
Bringing out the potential of water
 "The most important element we have to work with is water, which is a great asset that has been passed down from generation to generation," said Tsushima Kitahara, the 13th generation president of the brewery. "The water in Hakushu is one of the softest in Japan, very close to human body fluids, and is very gentle on the body. The most suitable type of sake for this water is a refreshing sake with a gorgeous aroma. I believe that it is the duty of a brewer to compose with the water and produce a sake that brings out its potential and not just make the sake we want to make."
 The northern part of Yamanashi Prefecture, including Hakushu, is famous not only for its water but also for its rice. "The sake rice that is used at the brewery is almost entirely grown in the prefecture, and our ultimate goal is to only use rice from the prefecture in the future. We aim at selecting the rice that is most suited for and using crops that are grown near our water source ." "Yumesansui" and "Hitogokochi" are the types of rice used by the brewery. These two hybrids sake rice respectively from Yamadanishiki and Miyamanishiki are characterized by their soft taste and strong flavour. The sake brewing process using these water and rice is based on the experience and intuition that Yamanashi Meijo craftsmen have cultivated over the years combined with numerical control using the latest technology to ensure a stable production of high quality sake.

From Sake to Food and Cosmetics
 Shichiken's philosophy is particularly evident in its sake, "Junmai Ginjo Birodonoaji". This long-selling product has a crisp fruitiness and light acidity due to careful brewing and the use of "Yumesansui" as a sake rice. For the yeast, they use ginjo yeast, which is compatible with brewing water and has a fresh and cool taste. In addition, long-term low-temperature fermentation management brings out a refreshing mouthfeel and a light ginjo aroma.
 "Junmai Daiginjo Onakaya Tobin Gakoi" is a sake made with the result of as much time and effort as the brewery could think of. This luxurious shizuku sake is made by carefully collecting the drops that naturally drip from the sake bag, and has won numerous awards at both domestic and international competitions. It is made from premium Yamadanishiki rice, which is suitable for sake brewing, which once further sorted by size and color is later polished to 37%. It is characterized by an expansive aroma, sweetness, and a round, soft aftertaste, making it ideal as a gift or celebratory sake.

A must-try is the sparkling sake created in 2014. The bubbles produced by secondary fermentation in the bottle are fine and appealing to the tongue. Against the backdrop of the growing popularity of sparkling alcoholic beverages, it took about five years to develop this product with the cooperation of wineries and regional wine centers in the prefecture. This sparkling proucts have grown into a popular series that accounts for 20-30% of sales. Among them, "Shichiken Sparkling Mori no Kanade" is the result of a miraculous collaboration in which low-alcohol sake fermented in tanks and laid down in whiskey barrels at the Suntory Hakushu Distillery. The result is an excellent product with a refreshing minerality, a deep oak aroma like maple syrup and vanilla and a pleasant bubbling sensation.
 The company is also making use of its fermentation technology to develop a fermented food brand "Hitosaji Koji" and a cosmetics brand "COJIE" to reach out to people of all ages who do not necesarily drink sake. "In order to continue and protect our business, it is important to take on new challenges. Challenging ourselves is our best protection to potential threats" said President Kitahara. "Yamanashi is blessed with a rich natural environment that accounts for 40% of the national share of mineral water production, and there is no better place for sake brewing. In Yamanashi Prefecture, each sake brewery makes use of different water sources to produce sake that is appropriate for the area. The region is also easily accessible from Tokyo and can be enjoyed for sightseeing. We will continue to invest in technology to make Yamanashi sake the top runner in the nation, and enhance our brand power," he concluded emphatically.
Yamanashi Meijo Co., Ltd.
Address: 2283 Daigahara, Hakushu-cho, Hokuto City, Yamanashi Prefecture
TEL: +81-551-35-2236 FAX: +81-551-35-2282
URL:www.sake-shichiken.co.jp