The latest technology
to create the best cost performance
product lineup
Fukutokucho-Shurui Nirasaki-Factory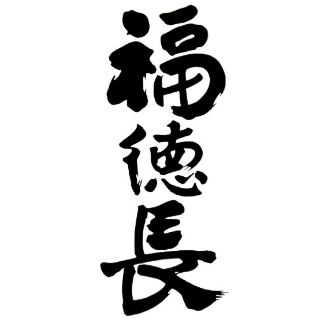 Proprietary manufacturing method "Shunrei Zukuri" (instant cooling method)
 Fukutokucho Shurui Corporation (Head Office: Chiba) is a group company of Oenon Holdings Corporation (Head Office: Tokyo). The company has three production sites in Japan: the Kurume Factory in Fukuoka, which mainly produces barley shochu; the Satsuma Factory in Kagoshima, which produces sweet potato shochu; and the Nirasaki Factory, which produces sake, here in Hosaka-cho, Nirasaki City, Yamanashi Prefecture from where we can ejoy a view of the mountains of Kayagatake, Kaikomagatake and Yatsugatake. The sake has a light and refreshing taste and is produced using natural ingredients and limpid water and is also highly evaluated for its good quality-price-ratio. In order to deliver better quality products, the factory obtained ISO9001 certification, an international standard for quality management systems, in 2001. They have also obtained FSSC22000 certification for their food safety management system.
 While a typical sake brewery brews 1-3 tons of rice at a time, this factory produces 20-30 tons. Of the 50+ staff members at the factory, only nine are involved in brewing. The key to the production efficiency is their in-house developped manufacturing method.
 The factory uses a unique brewing method called "Shunrei Zukuri", a instant cooling brewing method, to improve the quality. "During the process, crushed rice is quickly heated with steam and later instantly cooled. This process maximizes the flavor of the rice," says Factory Manager Shigehiro Ito. In addition, the adjacent Basic Research Institute for Sake of Oenon Holdings Corporation conducts research on yeast mainly related to sake, and has developed a ginjo yeast suitable for Shunrei Zukuri method. The company is working day and night to improve quality by studying the latest technology and applying it to production.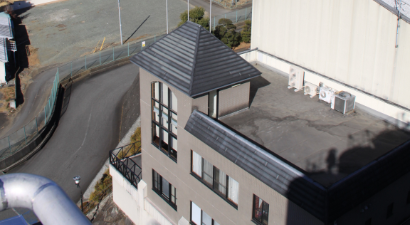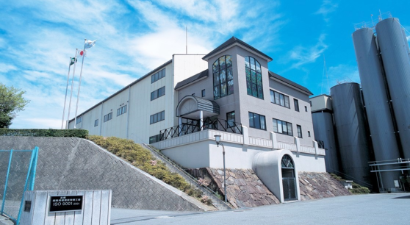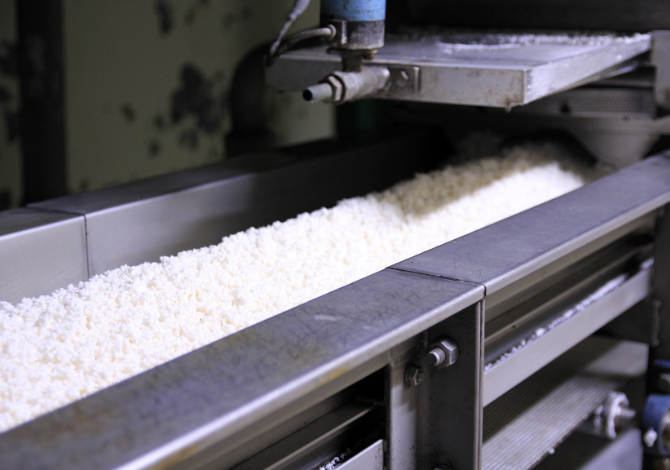 ---
A popular sake with its delicious rice flavor and gorgeous aroma, "Easy to drink Junmai Ginjo-shu"
 The factory has a production environment that enables brewing all year long, making it easier for them to meet the needs of their consumers with a wide range of products & formats including sake and products in larger containers which are great for drinking at night. One of these products is the "Fukutokucho Rice Only Easy Drinking Sake" series, nicknamed "Su-nome". The sake is made from 100% domestic rice polished to 60% milling ratio for Junmai Ginjo-shu and 70% for Junmai-shu, and carefully brewed with natural water nurtured over many years by the rich nature of Yamanashi.
 There are two types of sake in the "Su-nome" lineup: Junmai-shu, which is characterized by its delicious rice flavor, and Junmai Ginjo-shu, which is popular for its deeper flavor and gorgeous aroma. Both have a gentle taste and can be enjoyed at room temperature, and in many ways by changing the drinking temperature according to the season and the food for example. It is recommended to drink it cold with sashimi, vinegared food, boiled vegetables and salted grilled dishes for its clean and gentle taste complements the ingredients of these dishes but Junmai Ginjo-shu can also be enjoyed on the rocks. When served lukewarm it goes particularly well with fried food, stews and Western dishes. The rich aroma and mellow flavor of junmai-shu is also a perfect match for miso, oil, cheese, and other rich flavor dishes while with oden, food cooked in pot or steamed dishes it can be served hot. The latest is a great way to fully enjoy the flavor of the rice during the cold season.
 Another pure rice sake, "Kurabito no Kakushizake Yamadanishiki 51%," is made with 51% Yamadanishiki, a rice suitable for sake brewing, and high-quality natural water from Yamanashi, making it mellow and full of flavor. It has a slightly rich flavor that goes well with lukewarm or hot heating. The factory also uses domestic rice as a raw material for all of its ordinary sake other than those with specific class names. "Fukutokucho Rice Only Sake" has a mellow taste that will keep you coming back for more, making it ideal for sipping. The reasonably priced "Kurabito no Homare" can be enjoyed warm or cold throughout the year.

Aiming to further improve taste, quality, and cost performance
 Factory Manager Ito said, "Yamanashi has very good water and our Nirasaki factory is located on a hill so we can leverage the differences in temperature. A cool climate is important for sake brewing. We usually brew in the morning when temperatures are lower, which is preferred for sake brewing. Most of the brewing is done by machine so we basically have a small number of people working on the brewing. Our goal for the future is to further improve the quality of 'Suy-nome Junmai Ginjo-shu,' which we are particularly focusing on developping at the moment as we plan to make it a mainstay brand."
 Naoko Tanaka, General Manager of the Corporate Communications Department at Oenon Holdings Corporation said, "With the declining consumption levels of sake in Japan, we believe that it is our mission to address that situation. We will continue to strive to improve the taste, quality and cost performance of our products, including the development of specific class name sake which can be enjoyed everyday."
 Make sake more delicious and easier to enjoy…products made with care from Nirasaki by passionate & skilled artisans and distributed all over Japan.
Fukutokucho Co., Ltd. Nirasaki Factory
Address: 5228-1 Miyakubo, Hosaka-machi, Nirasaki City, Yamanashi Prefecture
TEL: +81-551-23-5843 FAX: +81-551-23-2695
URL:http://www.oenon.jp/